Resident Tutors
Resident Tutors serve in the College as teachers in their specialised areas, and mentors for students. They also share in offering pastoral care to students.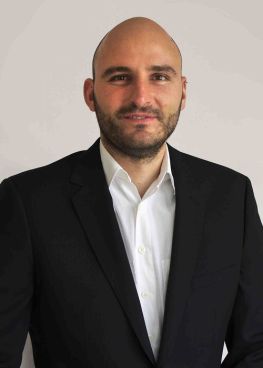 Mr Michael Stuiber
M Sc (Physics), Phd (in progress)
Teaching areas: Physics
Michael studied physics at the Julius-Maximilians-Universität Würzburg in Germany and the Heriot-Watt University in Edinburgh, Scotland. He came to Australia to start his PhD in Physics at the University of Melbourne in September 2013 and is about to submit his thesis. His research is about low dimensional quantum systems for quantum computation applications.
Michael enjoys being physical active, board games, travelling and good food. He was a residential tutor at Whitley College for physics subjects and lived there together with his wife Mayuri for the last three years. He is a proud father of little Leon and enjoys watching to see him explore and grow. 
---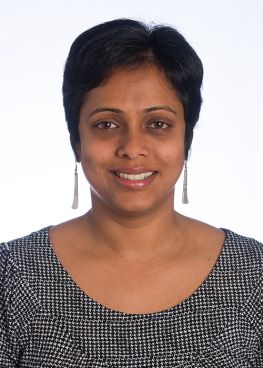 Dr Mayuri Wijayasundara
PhD, ACMA, CPA, Bsc (Eng.) Hons
Teaching areas: Business, Engineering
Mayuri was born in Sri Lanka and moved to Australia in 2012. She completed her undergraduate studies in chemical and process engineering and studied management accountancy to become a chartered management accountant later. She was working as a business professional in Sri Lanka and overseas with a multi-national company, and has got a diverse business experience embracing business planning, business process reengineering and project management functions. Leaving her career at senior management level, she joined the University of Melbourne in 2012 to pursue doctoral studies.
Mayuri considers the time, as a doctoral candidate was 'life-changing', not because she got a PhD at the end of it, but because she met her husband, Michael, got married and was pregnant with their son, by the time she graduated.
Now as the mother of one and half year old Leon, Mayuri is engaged in research in the Department of Infrastructure Engineering as a research fellow, and in 2018, she would be lecturing in the Faculty of Business and Economics.
As a sustainability enthusiast, Mayuri's research interests are the applications of industrial ecology and sustainable business practices and models. She wishes to contribute to drive these initiatives in the industry with her expertise. 
Mayuri likes to read, travel and cook. She is planning to spend a bit of time in 2018, exploring her re-discovered interest for sewing. 
---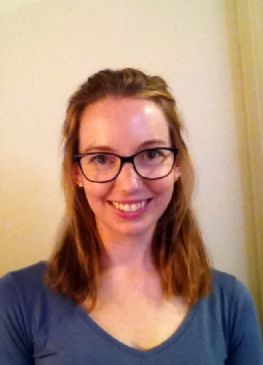 Ms Emily Delahunty
BA, EMA (Melbourne)
Teaching areas: English Literature, Philosophy, Sociology
Emily attended Loreto College Ballarat before relocating to Melbourne for her Bachelor of Arts, throughout which she was a resident of St. Mary's College.
A first-class honours Executive Master of Arts graduate of the University of Melbourne, Emily is passionate about the importance of education as a tool for personal, social and economic development. Her work in learning support and academic administration at primary, secondary and tertiary environments locally and internationally demonstrates her ongoing interest in curriculum design, pedagogy and education management. Although English Literature is her main area of study, she has also completed a minor thesis in the philosophy of authentic action, an area which she will continue to research in her upcoming degree. Emily also has an extensive volunteer history across disability support, emergency response and community development programs both locally and interstate.
Most recently, Emily spent a year working in the Individual Needs department of a large private secondary school, becoming involved in project-based mentoring and resource development. She returns to Melbourne University in 2018 to undertake the Master of Teaching (Secondary) in English and Humanities. 
---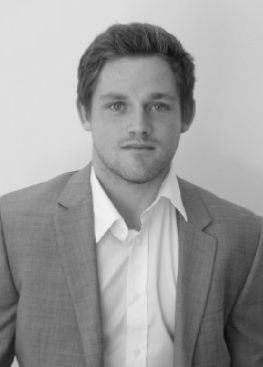 Mr James Carey
B.A. (Hons), Monash University
Teaching areas:  History, Media and Communications
James is a nerd for all things academia, sport, books, astronomy and art. He's extremely talkative, bubbly, and always around for a chat. He holds and Arts (Hons.) with a double major in History an Media Studies/Communications from Monash University.
Following his undergraduate degree, he gained experience in education management and professional tutoring at tertiary institutions. He is now completing a Masters of International Relations at the University of Melbourne, where is President of the Melbourne Postgraduate International Relations Organisation (MPIRO). He is a Risk Insights Analyst for Canberra-based online publication Foreign Brief, and has just begun an editorial position at the Australian Institute of International Affairs' (AIIA) student publication, Quarterly Access. He also has experience in NGOs, helping Syrian refugees in Greece for an extended period.
As a new member of the Janet Clarke Hall family, he is looking forward to meeting fresh faces, engaging in lively discussions, and helping wherever he can. Whatever the topic, he's always keen for a chat - so if you see him be sure to say hi!
---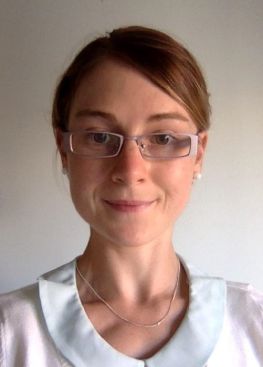 Ms Katherine Fitzgerald
B.S, Macquarie, G. Dip Education (Secondary), The Australian Catholic University
Teaching areas: Mathematics, Psychology
Before swapping the sunny NSW coast line for the café culture of Melbourne, Katherine grew up in the Northern suburbs of Sydney. She completed a Bachelor of Science majoring in Psychology and Advanced Mathematics at Macquarie University, graduating with acceptance into the Golden Key International Honour Society.
During this degree Katherine spent most of her spare time volunteering for a range of not-for-profit organisations, strengthening her motivation to empower and educate today's youth. After moving to Melbourne to pursue a career in teaching, she worked as an Aboriginal and Torres Strait Islander Tutor within the Australian Catholic University's Indigenous Higher Education Unit (Jim-baa-yer), while undertaking a Graduate Diploma of Education (Secondary). Katherine has since been employed as a Mathematics Teacher at Methodist Ladies college, focusing on increasing student engagement levels in Mathematics classes through Project and Service based learning.
Being a fully registered teacher with the Victorian Institute of Teaching, Katherine aims to deepen her understanding of the relationship between student wellbeing and academic success. As such, she is currently completing a Masters of Counselling at Monash University. 
In her spare time, Katherine enjoys maintaining her own health and fitness, regular participating in group fitness classes at the gym and obtaining qualifications as a Les Mills Body Pump Instructor and Yin Yoga Teacher. 
---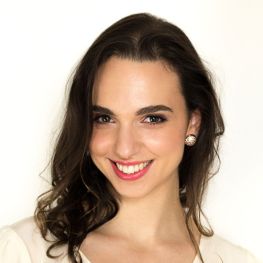 Ms Natalia Evertsz
B.A. (Melbourne), B.Sc. (Melbourne), G Cert Human Nutrition (Deakin)
Teaching areas: Human Nutrition, Scientific Writing
Natalia Evertsz completed a Bachelor of Arts, majoring in French, at the University of Melbourne in 2012. Keen to pursue her interest in public health, she went on to complete a Graduate Certificate in Human Nutrition at Deakin University in 2014. Her graduate studies sparked a passion for clinical medicine alongside public health, and she returned to the University of Melbourne to complete a Bachelor of Science, majoring in Immunology, which she completed in 2017. She is currently completing the Doctor of Medicine.
Alongside her studies, Natalia also worked has a Research Assistant for the Doherty Institute of Infection and Immunity, investigating the Royal Melbourne Hospital's orthopaedic surgery infection prevention program. She also completed an internship at the Nossal Institute for Global Health, assisting with the development of an ethical framework for community engagement in setting priorities in international research. Natalia is also a qualified personal trainer and is the fitness coach for the Victorian Young Dressage Squad.
---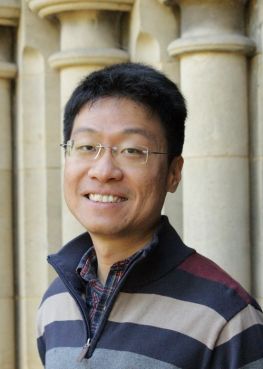 Mr Jack Tan
BA (English Lit. and Lang.) NUS, PG Dip (Arts) Melb, LRSM (Piano Performance)
Teaching areas: English Literature, Creative Writing, Essay Writing
Jack has degrees in English Literature and Linguistics from the University of Melbourne and the National University of Singapore. He has lived and worked in the Melbourne Colleges since 2009, including as Resident Tutor at JCH (2010- 2015) and Dean of Studies at Whitley College (2015-2017). For Melbourne University and the Colleges, Jack tutors a range of English and Creative Writing subjects.
Jack is a keen pianist and he enjoys playing collaboratively. He plays regularly with student musicians, the JCH Choir as well as for church congregations. He holds a Licentiate of the Royal Schools of Music (LRSM) with distinction in piano performance.
From 2010-4, Jack undertook research at Melbourne University, working on Charles Dickens and Nostalgia. He has given research presentations at the Universities of Melbourne, Queensland and Western Australia. In 2013 and 2014, he was the Faculty of Arts' graduate student representative at the Dickens Project at UC Santa Cruz and UCLA. In 2017, Jack was an invited speaker at the Dickens Fellowship (Melbourne).
Prior to his arrival in Melbourne, Jack worked as a piano teacher as well as a classroom teacher in Singapore and Shanghai. From 2018-9, Jack is completing a Master of Teaching (Secondary) at the University of Melbourne.
Outside academia and music, Jack is interested in visual arts and galleries, cafés and bookstores, poetry and theatre as well as driving and road trips.
---
Mr David Chan
B.Com, Melbourne, M. Professional Accounting, Monash
Teaching areas:  Commerce
David completed a Bachelor of Commerce at the University of Melbourne in 2010, and resided at Janet Clarke Hall briefly in his first year of study. Upon completing a Master of Professional Accounting at Monash University in 2011, David relocated to Canberra to work on the Australian Federal Budget with the Australian government.
Whilst Canberra was an eye-opening experience, David decided to return to Melbourne, his hometown, and commenced a career in corporate tax. David qualified as a chartered accountant and is currently working at a global accounting firm. David has volunteered as a mentor to refugee youth, as well as for various organisations in Vietnam. He enjoys going on adventures to places he has little knowledge in, with most recent trip to the Middle East, taking in countries such as Turkey, Iran and Pakistan.