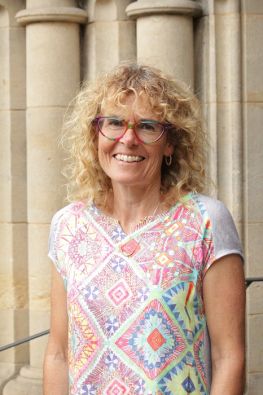 The Dean and Deputy Principal works closely with the Principal to provide leadership in all areas of College life. As the senior staff member living on site, she is particularly responsible for the day-to-day leadership of the College in this respect, leading the residential tutor team and overseeing pastoral well-being within the College.
Ms Margie Welsford
served previously as Warden of Whitley College for twelve years and Chair of the Melbourne Heads of Colleges from 2015 to 2016.  A Registered Psychologist, she has extensive leadership and pastoral expertise, including through previous work as a school pyschologist. 
Ms Welsford lives at Janet Clarke Hall with her husband, Reverend Nathan Nettleton, their daughter Acacia who is a student at the University of Melbourne and two dogs, Dusty and Delta. Ms Welsford enjoys walking, running, singing and reading.
---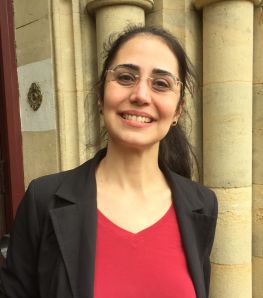 The Business Manager is responsible to the Principal for the financial well being of College, and works closely with Council and Principal to regulate financial policies.
Mrs Katerina Milosovska
is a CPA who began her career as an auditor with the State Audit Office in Macedonia.  Since arriving in Australia in 2007, she has worked in a variety of roles, including most recently as Finance Manager for Hockey Victoria. Katie and her family lived in Whitley College for a number of years.  She has a passion for foreign languages.
---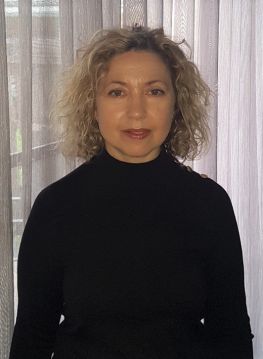 The Bookkeeper is responsible for the college payroll and daily financial transactions and accounting. 
Ms Antonella Augello
Since completing her Advanced Diploma of Business (Accounting) in 1996, she has been working in the accounting and finance fields for the past 21 years. She worked in a Chartered Accounting firm in Business Advisory Services and then as a Financial Assistant. From 2010 she has worked in the community housing sector for a Not-for -Profit Housing Association as a Finance Officer.
Outside the office, Antonella's interests include travel, dining out, shopping, reading and cooking.
---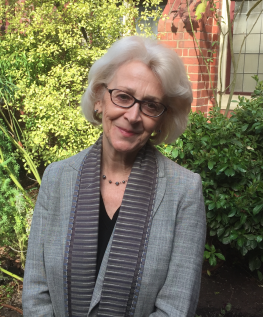 The Director of Development works closely with the Principal and members of the Advancement Committee and is responsible for the College's fund-raising program.
Ms Shelley Roberts
graduated with Honours in English Language and Literature from the University of Melbourne in 1974. The following year she moved to the UK where she obtained a Post-Graduate Certificate in Education from the University of London and taught English for two years at a school in Surrey.
A move into book publishing in London preceded a return to Australia and a long career in the world of books, encompassing senior communications and marketing roles in publishing, book-selling and libraries. An alumna of Janet Clarke Hall, Shelley treasures her memories of College days and welcomes the opportunity to re-engage with JCH in this development role. She can be contacted development@jch.unimelb.edu.au or by phone on 03 9349 7180.
---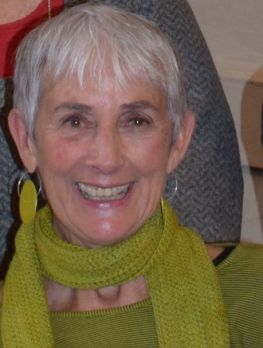 The Development Associate works with the Director of Development to coordinate gifts and bequests
Ms Kay Attali
On returning to Australia following Russian postgrad studies in London, Kay started her working life as Channel 9's first female news reporter, before moving to the ABC's education department as a director and producer of children's radio and television programs. Following time off when her children were small, Kay spent 10 years as St Catherine's first Director of Development, then 14 years as a swimsuit manufacturer before moving to Dalian, China to teach English for a year.
On her return to Australia in 2005, she joined the Advancement team at Trinity College where she worked primarily on building the scholarship base and supporting the Indigenous students until her (brief) retirement in 2018.
Kay practises Tai Chi and tap to keep fit, and loves travelling.
---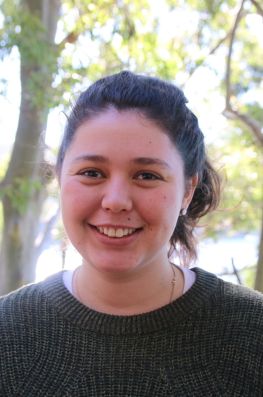 ​​​​​​​The Dean of Studies is primarily responsible for the academic wellbeing of students, working closely with the Deputy Principal, members of the Senior Common Room and non-resident tutors to provide support to the student body. 
Ms Briana Ellis
As a 'Melbourne Model' graduate, Briana completed her BA(Honours) in Anthropology, and Executive Master of Arts with first class honours. Briana has both lived and professional experience within the Residential College setting, having been a past student, tutor and Community Relations Manager at Whitley College. Most recently, Briana represented the ten Colleges as the Intercollegiate Marketing Officer, joining the University of Melbourne at key recruitment events across Australia and overseas. Having worked closely with alumni of all ages, Briana is a strong advocate for intergenerational connection, fostering opportunities for students to both seek professional mentors, and to become peer mentors. In her spare time, Briana co-leads Youth Food Movement, Australia's largest not-for-profit run by and for young people passionate about food literacy and sustainable food systems. Briana also has an ever-growing collection of board games (her favourite is Settlers of Catan, if you ever need an extra player).
---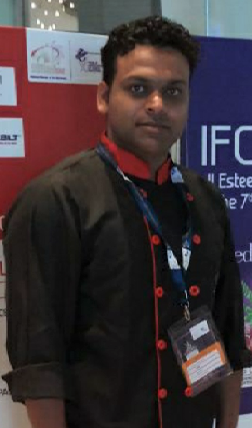 Chartwells Catering is responsible, through a contract with the college, for the management of the kitchen, and the provision of nutritious food to the college. Constructive comments and feedback on food are welcomed through the College's Food Consultative Committee, chaired by the Deputy Principal.
Mr Kamal Kant
Kamal Kant is a Qualified chef, with an enduring 15-year tenure in Melbourne that has seen him at the helm of some of the city's most iconic restaurants, sporting venues and colleges, including 7 years at Melbourne racing club, 2 years with celebrity chef Luke Mangan and 1.5 years at University college. Kamal also worked as a Consultant Chef for The Atrium Resort Gold coast.
In his spare time, Kamal enjoys Cricket, AFL and many other sports.
---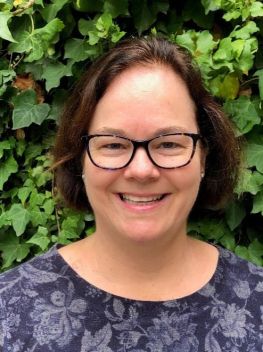 The Librarian is responsible for the management, upkeep and expansion of the college Library as well as the preservation of the college's archival collection.
Mrs Cindy Derrenbacker
Mrs Cindy Derrenbacker holds a BA in Political Science from Wheaton College (Illinois, USA), an MLS from Syracuse University (USA), and a Graduate Diploma in Theology from Regent College (Vancouver). She has served as Library Director at Wycliffe College (Toronto) and Regent and Carey Theological Colleges, Reference Librarian at Tyndale University College (Toronto), Associate Librarian at the McEwen School of Architecture at Laurentian University (Sudbury, Canada), and most recently as Librarian at Whitley College (Melbourne). Cindy is currently undertaking a graduate program in theology at Trinity College at the University of Divinity.
---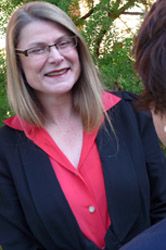 The Office Manager is responsible for the day-to-day running of the office, acts as the Principal's PA, the Admissions Secretary and handles all conference requirements.
Ms Carolyn Stewart
holds business qualifications include a Certificate of Business Studies in Accounting and a Graduate Certificate of Business in Project Management from Swinburne University of Technology. Carolyn has extensive financial and administrative experience in commercial environments.
---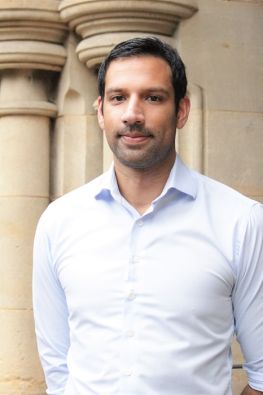 The I.T. Manager is responsible for all technology infrastructure at JCH
Mr Amrick Singh
holds a Bachelor of Computer Science from the University of Melbourne (Parkville) and has been working as an IT consultant in Melbourne for ten years across a broad range of roles and industries ranging from corporate clients such as UXC (Australia's largest IT services provider) to smaller, boutique companies such as the Original PC Doctor and more recently educational institutions such as the Australian School of Performing Arts.
---